I am very pleased to share with you all some of my very first wedding pictures!
The lady I babysit for, with whom I share a mutual love of photography, asked if I would be interested in second shooting for her at a big Catholic wedding in Cheyenne. Floored? Quite the understatement!
I was incredibly grateful for that spectacular opportunity! Dreams do come true! You see? I will be eternally indebted to Mrs. White for the experience and all the things I learned on that trip! I will never forget it!
Oh, I have always longed to take wedding dress pictures! Whole bunches of dreams came true that day! I loved the lace on this dress.
And ring pictures, too! There are so many possibilities, it's just too exciting!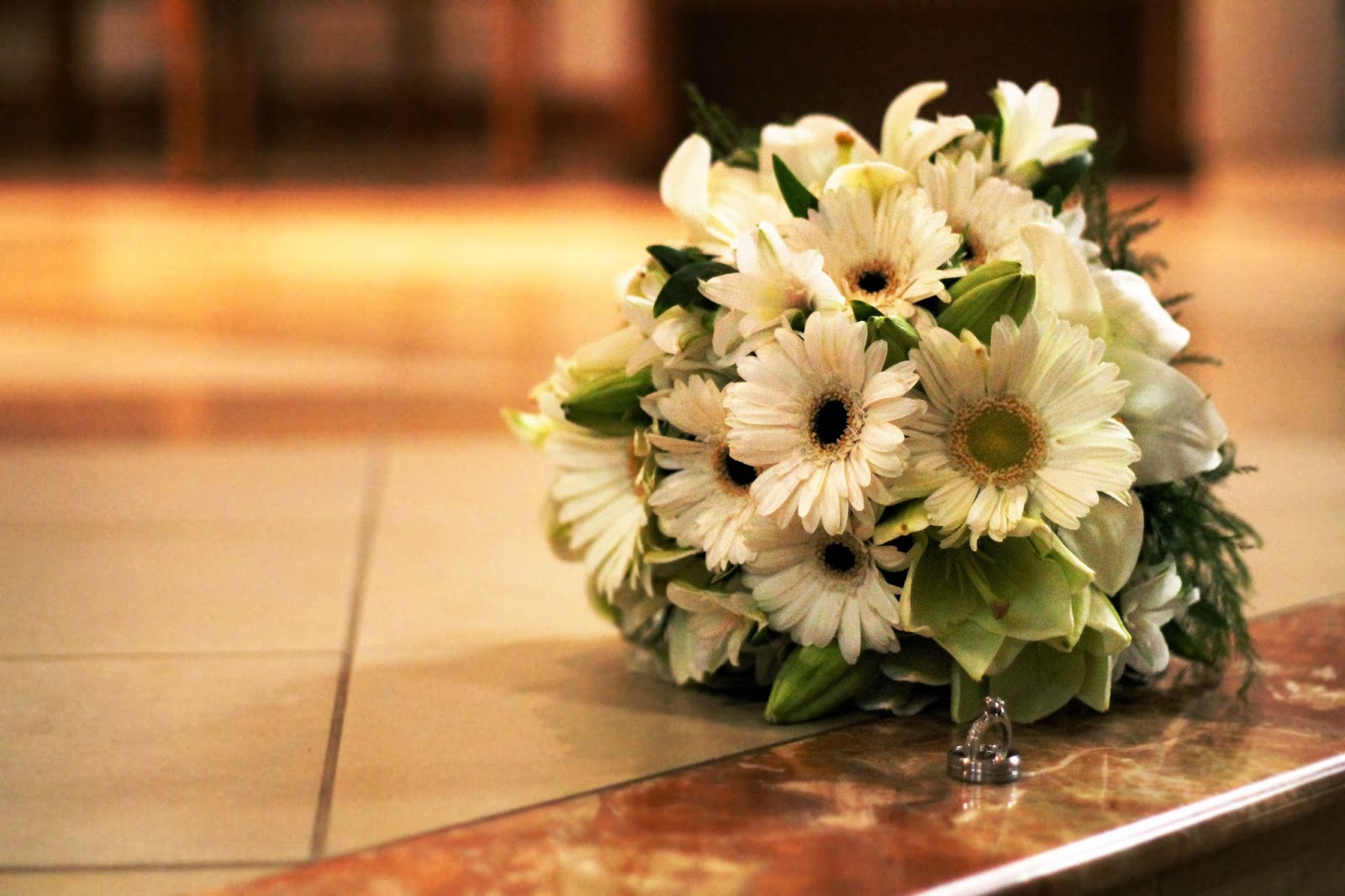 The groom and groomsmen were very nice and polite and very obliging!
I love this one! Jen's grandma arrived and took a peek inside! I was tickled to death that I could actually see and live in a moment like that and capture it on camera!
Jen wore one of her grandma's pearl necklaces at her wedding and had her grandma put it on her.
And she wore her other grandma's pearl earrings, having her put them on as well. I thought that was such a beautiful idea.
The church was a huge cathedral and very beautiful! When we arrived there, a young man was practicing his singing and how haunting it sounded echoing off the walls and stained glass windows.
Jen&Travis
September 14, 2013
This is my favorite portrait from that day! They were a lovely couple and I'm so glad I was there to help capture their day!
Many, many thanks to Tanna for the invitation, for her example, and her thoughtfulness! You helped me learn so much! I never thought I would like shooting weddings because of all the things you have to remember, and deal with, and all the bad situations that could happen, and all the things you could do wrong. But that experience gave me hope.
Thank you,
Kayla